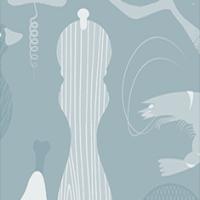 Provided by Julia Moskin
Categories dinner, main course
Time 45m
Yield 2 dozen mini pies or one large pie
Number Of Ingredients 9
Steps:
Heat oil in a wide skillet over medium-high heat. Add onion and cook, stirring, until transparent. Add spinach and cook, stirring, just until bright green; do not overcook. Transfer to a colander and let cool to room temperature.
Heat oven to 350 degrees. Transfer spinach to a large bowl and add eggs, cottage cheese, muenster cheese, salt and pepper; toss together lightly but thoroughly. Spoon into small pastry shells or into a crust-lined 9-inch pie pan. Fill shells or pie pan almost to top; do not pack filling. Arrange on baking sheets and bake 18 to 20 minutes, until puffed and golden brown on top; large pie will take longer. (Filled pies can be frozen and baked, directly from freezer.)
Nutrition Facts : @context http, Calories 95, UnsaturatedFat 3 grams, Carbohydrate 7 grams, Fat 6 grams, Fiber 1 gram, Protein 4 grams, SaturatedFat 2 grams, Sodium 140 milligrams, Sugar 1 gram, TransFat 0 grams
Are you curently on diet or you just want to control your food's nutritions, ingredients? We will help you find recipes by cooking method, nutrition, ingredients...
Check it out »